Join us on April 22 for the KF 86th Annual Fundraising Dinner and Ball to celebrate Urszula Dudziak, a world-renowned jazz vocalist and the 2023 recipient of the KF Medal of Recognition!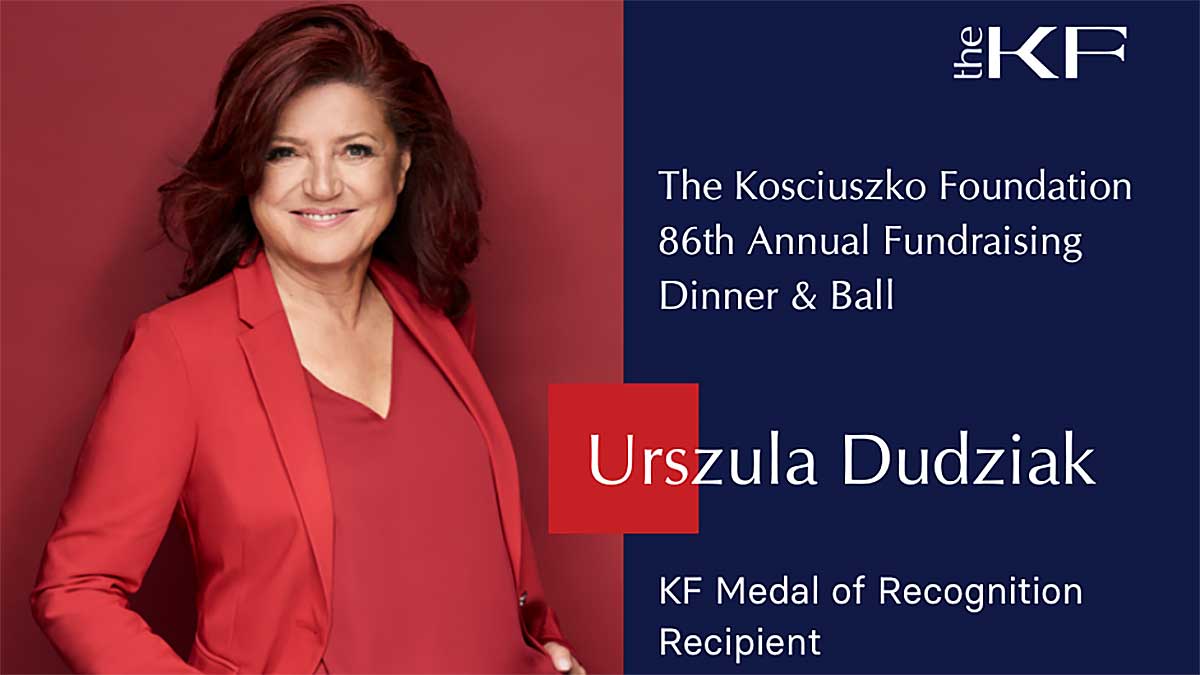 Urszula Dudziak's unique vocal range and innovative style led her to collaborate with acclaimed artists in Poland, the US, and around the world, including Sting, Marcus Miller, and Bobby McFerrin, to mention a few. She was named a Female of the Year by the Los Angeles Times in 1979. Magazines such as Down Beat, Jazz Podium, and Jazz Forum featured her on their covers. To read more about the artists, visit our website.
For her merits in the field of music worldwide, Urszula Dudziak received many awards. We are pleased to honor her with the KF Medal of Recognition at the 86th KF Fundraising Ball and Dinner.
Please come and let's celebrate together! We also encourage you to place an ad in the Ball Journal. Whether a congratulatory note to our Honoree or an advertisement of your own activities, the Journal presents a unique exposure opportunity to the Polish American community.
The Ball is the Foundation's primary fundraiser supporting its educational and cultural programs. It is also a unique opportunity to gather with close friends and make new ones while dining and dancing at the splendid Grand Ballroom of the Plaza, NYC.
We hope to see you there! The Kosciuszko Foundation Team
SPONSORED ARTICLE
For the most up-to-date information, please contact the company directly.
The photos contained in the article serve only as an illustration of the article.
Polish-American Organizations
15 East 65th Street
New York
, NY
tel:
Click phone# to call
and tell them you found their ad in Polish Pages
ARTICLES OF THIS COMPANY
Find an article
FIND A COMPANY
Add your business to our directory
Do you have a business?
Register an account
Add info for easy finding
Get new customers
ADD A COMPANY