Kosciuszko Foundation Tuition Scholarships support American students of Polish descent for graduate and undergraduate level studies at colleges and universities in the United States and English Schools of Medicine in Poland.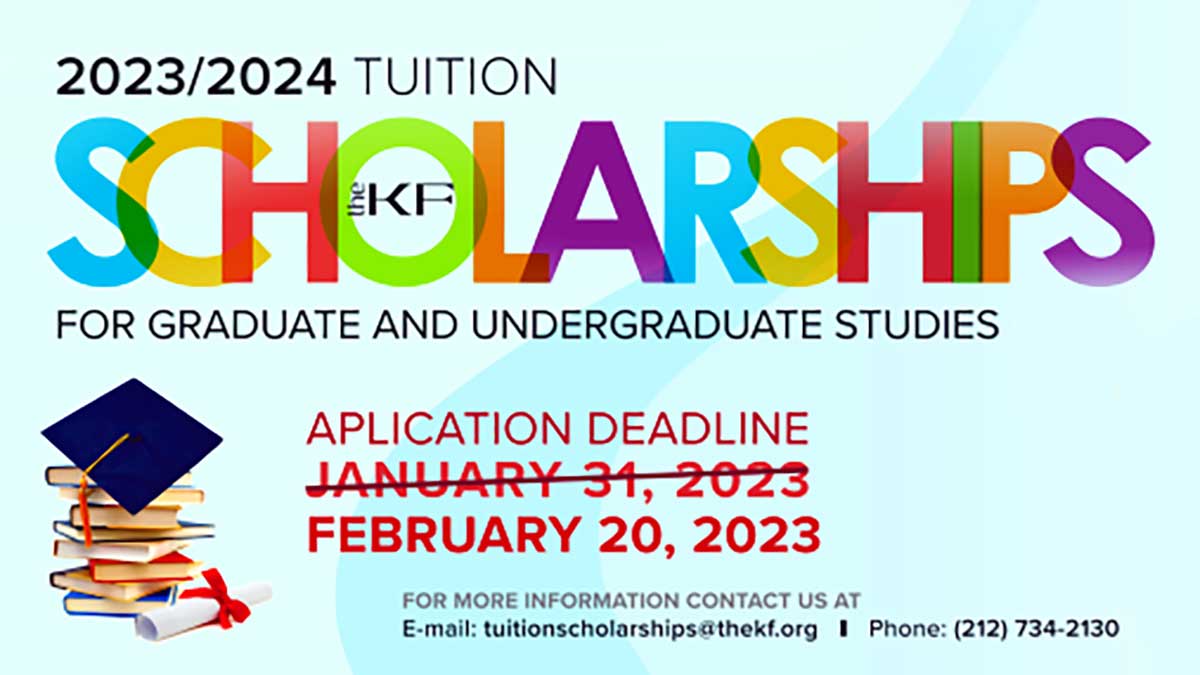 Scholarships ranging from $1,000 to $7,000 are awarded on a competitive basis for the Fall 2023 - Spring 2024 academic year. Funding is for full-time studies in all fields and majors.
Deadline for application and supporting materials: February 20, 2023
For more information, please visit: Tuition Scholarships
ELIGIBILITY
United States citizens and permanent residents (green card holders) of Polish descent who are beginning or continuing their graduate studies and who have a minimum GPA of 3.0. Scholarships are awarded for full-time studies only. Only one member per immediate family may receive a tuition scholarship during any given academic year. Applicants may re-apply, however, scholarship renewals are not guaranteed. Awards are limited to only two tuition scholarships per individual during the period of his/her studies.
KF Scholarships for Academic Year: Fall 2023/Spring 2024
Tuition Scholarship Deadline: February 20, 2023
KF Scholarship and Grant Officer for Americans: Margaret Dymkowska, E-mail: tuitionscholarships@thekf.org Phone: (212) 734-2130
We all know educational costs are continuously increasing and practically impossible to afford. The KF distributes nearly $1 million annually in fellowships and grants to graduate students, scholars, scientists, professionals, and promotes Polish culture in America. To continue to do so, we need your help.
We encourage you to become a member or renew your membership today so we can continue to provide educational opportunities to Poles and Polish-Americans. Renewal is simple. Call: 212-734-2130, or visit our website www.thekf.org, for membership or donations. As always please share this email with family members and friends who you think may be interested in supporting our mission. Even the smallest contribution counts.
Thank you for your continued support!
SPONSORED ARTICLE
For the most up-to-date information, please contact the company directly.
The photos contained in the article serve only as an illustration of the article.
Polish-American Organizations
15 East 65th Street
New York
, NY
tel:
Click phone# to call
and tell them you found their ad in Polish Pages
ARTICLES OF THIS COMPANY
Find an article
FIND A COMPANY
Add your business to our directory
Do you have a business?
Register an account
Add info for easy finding
Get new customers
ADD A COMPANY